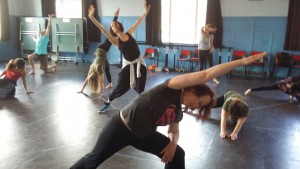 For giving me the gift of dance 
To explore yoga with.
For helping me understand
That if movement comes from within
Rather than imposed from without
The body expresses itself
With integrity.
Physical knots release,
Helping me escape from the prisons
Of emotional blocks
And mental restrictions.
Loving the Freedom,
Consciousness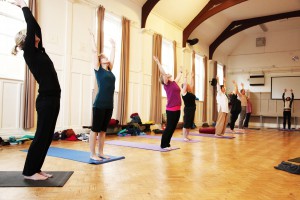 filled with focus,
Watching the body unfurl and curl,
Stretch and strengthen
Exactly as it wants to.
Thank you for helping me
Learn to cherish
The innate intelligence
Of the body
And the creativity
Of spirit.
Helping me understand that
From the well springs of joy
And depths of sorrow
Movement moves me through
And keeps me moving on
To stillness.
Great gratitude to my  free dance yoga and movement teachers this year:
the inspirational David Sye who keeps breaking down barriers www.YogaBeats.com
the brilliant choreographer and dance teacher Sam Lawrence   www.samlawrencedance.co.uk
the incredible 5 rhythms dance magician Chris Boylan   www.northernrootsandwings.com
the deeply touching Contace Dance and Embodied Presence Sara Carter    a highly gifted teacher who hasn't got a website yet!