Yoga classes for everyone
Each of my Hatha Yoga classes in York is unique, directed to meet the needs, strengths and potential of the people attending. Everyone, every body is welcome. Young, old, tall, short, big, small – all welcome. Yoga helps and invigorates everyone. One and a half hours to substantially improve your life.
What does a class involve?
A typical class starts with relaxation and experiencing the breath into a gentle but throrough warm up. The aim is to release tension and energise the body.  We then move into more challenging practices with stages for everyone to enjoy. Towards the end of the class explore more freedom of movement and ability to stretch. We end each session with final relaxation and a short time seated.
One class of every month focuses more on deep relaxation and breathing practices, with some gentle movement and meditation.
What do I need to bring?
Please bring your own mat, blanket and a cushion and any other equipment (blocks, belts, eyemasks) you like or let me know if you need to borrow anything. Thank you.
Where and when are the classes?
Monday eve: 7 – 8.30 pm –  Beginners and Improvers   
Limited to 16 people – class is full but you can join the waiting list.
£54/27 (benefits) for 6 weeks
The Sustainable Centre, Derwenthorpe. YO10 3NP
Tuesday eve: 6.30 – 8 pm – Progressing, beginners always welcome. 
Beginners – we don't bite. Much. We were all beginners once. And hopefully in some ways will always be.
£54/£27 (benefits) for 6 weeks or £11/£5.50 per session.
York Steiner School, Fulford Cross, Fishergate. York. YO10 4PB
Wednesday morning: 9.30 – 11 am – All abilities always welcome
Spring term starts on 8 Jan
Concessions
Please contact me if you cannot afford classes – Yoga is for everyone.
I have a health condition, can I still do yoga?
Please give me details of any conditions  (eg sciatica, IBS, insomnia) you have, in advance of class, either by contacting me or talking to me before the session begins. thank you
We all have our strengths and weaknesses, flexible in some parts, stiffer in others. Yoga is self practice, totally non competitive. The journey is watching yourself improve – physically, mentally and emotionally. I like to encourage partner work as this helps the body relax and tone much more quickly. It also helps create a happy, relaxed atmosphere in a yoga class – a spirit of community and support. Of course, like everything in the class, partner work is optional – other choices are always given and taken. The more we relax together the deeper we can release into yoga nidra at the end of the yoga class where deep healing can happen.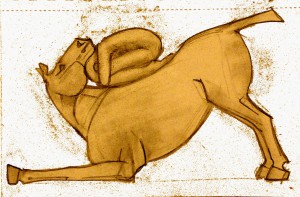 TESTIMONIALS
Sonia is a brilliant yoga teacher, very focused and informative. Her classes are always friendly and fun to be in.

 – Sara Collins
I first looked to yoga to help with a recurring back issue and problems with my pelvis. Sonia has looked after me from the beginning, tutoring me on how to take it easy in her yoga classes, ensuring that I listened to my body and only did what was right for me.

 – Tamlyn Ryan
I've been learning yoga with Sonia for nearly 5 years. More than any other teacher I have ever had Sonia concentrates on explaining the postures very clearly and manually adjusting you where necessary so you get the most benefit from the class. Her yoga classes are fun and very stimulating and I would recommend them to anyone. Sonia really cares about her students.'

 – Sarah French
Sonia is an excellent teacher with a great sense of humour, inclusive and welcoming to everybody, no matter how experienced or inexperienced they are. She always works on an individual basis and will tailor the session depending on people and their abilities. Her warmth and encouraging attitude are extremely beneficial – highly recommended!

 – Milena Dragic
Sonia is a brilliant, sensitive, inspired, funny, spiritual, intuitive teacher. You're in safe hands.

 – Ruth Elder
As an experienced student I enjoy her classes and found them to increase my understanding.

– Emma Yates-Butler
I've been attending Sonia's yoga classes for a number of years now. Her grounded, friendly approach focusing on natural core strength to support classical postures has always worked well for me. Her use of breath work (pranayama), relaxation, humour and seasonal rhythms scattered with spiritual wisdom creates a wonderful space in which to relax, expand and grow.

 – Colin Froggatt
I love my yoga classes and really look forward to them every week. Some time for me.

 – Sally Ryan