Yoga can seriously improve your life!
Numerous studies have now proved what the yogis have known for thousands of years. All sorts of health issues can be significantly improved if not cleared with regular yoga practice. Quality of life notably changes  for the better. You can feel more relaxed, energetic, contented, focused and motivated. You can enjoy more strength, better balance, tone and flexibility. You can enjoy a greater sense of purpose, fulfilment and connection.
Yoga for you or two makes all the difference. Each one of us has very different needs and histories. Its good to understand what helps you thrive. Every body type and mind suits different kinds of practice.
Guided by over 3 decades of practical and professional experience, extensive training in Experiential Yoga Therapy and by Ayurvedic principles we look to develop a variety of easy and challenging programs for you to enjoy in your own time. Recordings, photos and practice sheets are given to support this intent.
I am fairly well booked up so do contact me sooner rather than later to enquire/organise sessions. Priority is given to those in need if appropriate.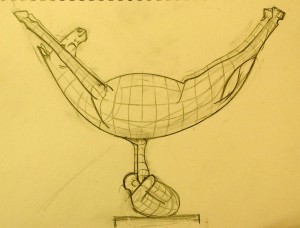 Private Yoga Tuition
Private tuition can take place at a time and a place to suit you. First appointment is normally in your/my home or a local studio and lasts around 90 minutes. Follow on sessions last from 60 to 90 minutes with free ongoing telephone/email/text support.
It is great to run a session in your own home so that we can explore how to use your furniture/wall space/shelves  in your practice. Its also good to make sure that fittings and furnishings and that your car seats and computer set up support postural integrity! Travel costs @ 50p/mile.
Extensive experience means I can work exceptionally effectively and efficiently.
Sessions for individuals in my/your home cost £60 an hour. Reduced rates from £10 for lower income/concessions (eg people who are on benefits). Please ask about payment options/plans/reduced rates if you need to. Yoga is available to all.
Group Yoga Tuition
Private group sessions I love teaching these! For birthdays, hen parties, workshops, whatever event – it is a real treat and pleasure to teach yoga to group of friends/colleagues. Extensive equipment can be provided – mats, blocks, balls, straps, bolsters. Dynamic, restorative and partner yoga work well to help people enjoy themselves and each other even more. I offer a whole range of sessions
Traditional Hatha class: a good warm up into classical asana practice into a final relaxation
Get up and Go: energising sequences
Dance Yoga: liberating movement into classical asana practice
Partner Yoga: a fun and freeing way to explore yoga.
Deep Relax: nourishing practices focusing on Restorative Yoga, bound to revitalise.
The Full Works – a combination of some/all of the above for 2 hours.
1 hour session        £120 per hour for groups up to 10 people, £240 for groups up to 20
2 hour sessions     £180 for up to10 people, £360 for up to 20
90 minute workshops, 3 hour sessions etc etc all possible. Flexibly yours 🙂
Travel expenses apply @60p/mile